Guest

Subject: Just like the good old days Wed Aug 07, 2013 11:21 am

---

Henry was inside of the danger room traning. Fighting up some of the old dudes too keep up with himself." Wow, and over what 10 years I still have it" He he beating dudes from left and right. He took a brake from the fighting to upgrade the danger room sins up. " Ok champs, let see if you like it if we put in this, or that, and one of my fav inside of there" He said to himself. He close the danger room cpu and loading up when the hulk came back to earth and the x-man have to fight them.
Bobby Drake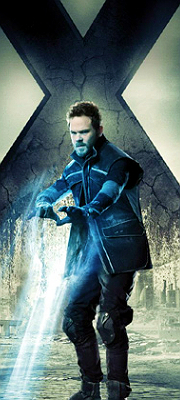 Subject: Re: Just like the good old days Thu Nov 21, 2013 7:34 pm

---

It's been a while since Bobby had been in the Danger Room, and it still brought him a sense of nostalgia. Of course, the earliest incarnation only had flaming hoops, huge saws and flamethrowers. Today's Danger Room was as deadly as anything in the outside world.

Bobby slipped into his old training uniform. It still fit, which pleased Bobby. At least he's not getting out of shape. Ever since his final mutation, Bobby just iced up whatever he was wearing to battle. That was fine with him, since he thought flashy uniforms was an Avengers thing.

Bobby had changed a lot since the first time he entered the Institute, looking like a goofy snowman straight out of a 1950's Christmas special. The first time he practiced in the Danger Room, Bobby was so awkward. Slim looked born for it, Warren flew over everything with grace and Hank looked like a crazy pinball. And Jeannie -- it was still hard to think Jean Grey was gone.

Bobby snapped back to the present, and decided to go inside the simulation. Hank was there, looking as big and blue as ever. "What's good, Blue?", he said in his usual friendly greeting. "Wanting to get a warm-up til the others get here?"

The mission simulation resumed, and Bobby iced up. He realized this was going to be a helluva workout, if it truly was the Hulk Out mission. Hoo-Boy!
Guest

Subject: Re: Just like the good old days Thu Nov 21, 2013 8:23 pm

---

Hank hear bobby enter. The goofball of the ice was good and all with fighting and love with kitty but Hank was thinking about a fellow student. "Oh hey bobby, and yeah you can train and all with the hulk coming into the school, I am not felling to training today" Hank said as he loading up the sim for bobby and to see what is going to happen
Sponsored content

Subject: Re: Just like the good old days

---