Loika Faelith


Subject: circle of life (R) Wed May 08, 2013 3:11 pm

---

Loika lounged in a lounge chair next to her father's girlfriend Leah. Mackenzie needed to know her grandfather and Loika adored her time with her father as well. They had already finished lunch and now Mackenzie was swimming in the pond with Her dad and her grandfather. Her grandfather was showing her how to use the tire swing to swing over the pond and jump in. The sight made her nervous as a mother but she trusted her father. Loika wasnt a fan of swimming so she laid out in her suit with Leah and talked about life.



Last edited by Loika Faelith on Thu Jun 20, 2013 12:23 pm; edited 1 time in total
Mackenzie Brooke Jackson


Subject: Re: circle of life (R) Wed May 08, 2013 3:27 pm

---

Mackenzie was having the time of her life. She had a cute one piece

swimsuit

and a cover up Mrs Andrews had given her. She hopped on the tire swing like grandfather showed her and yelled at her mom and dad. " Mommy! Daddy watch me im gunna do it all by myself!" She held onto the rope of the tire swing and pushed off. The tire swing swung out over the pond and she jumped off. She cannonballed into the water and laughed when she came back to the surface. Mommy's mind got scared when she did that.
Daniel Faelith


Subject: Re: circle of life (R) Wed May 08, 2013 3:40 pm

---

Daniel laughed as he watched Mackie showing off. He knew Loika was a bit overbearing so he could imagine her terror at seeing Mackenzie do that. He turned to Peter and patted him on the shoulder. " You and my daughter did alright. She's a beautiful kid. Though i dont approve of you impregnating my teenage daughter out of wedlock, i also have to respect that neither of you are kids anymore. Just promise me my girls will always be your top priority son. You have my blessing. "
Peter Jackson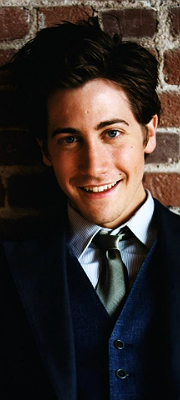 Subject: Re: circle of life (R) Wed May 08, 2013 3:53 pm

---

Peter was sitting on a grass against a tree bark, writing in his small journal as he looked up to see Mackie flying into the water. "WHOOO!" yelled Peter as he laughed. "You are looking to be in Olympics one day, Mackie." he then looked down at his journal as he started writing again. There was something about putting words down on a paper that couldn't be explained. When he felt someone's hand on his shoulder, Peter looked up again, only to see Daniel, Mr. Falieth standing over him. "I am sorry sir, it all just happened so unexpectedly. I would have never done that if I stopped to think of what would be in a future. But I am glad that we have Mackenzie. She's an sweet, adorable little basket of sunshine. I will look over them for as long as I can. But I can't promise that neither of them will get hurt. I have many enemies, but thanks for your blessing" he looked down again.
Daniel Faelith


Subject: Re: circle of life (R) Wed May 08, 2013 4:59 pm

---

Daniel was feeling oddly hot for it being a pretty nice day. it wasnt too warm or too cold. Sweat beaded on his forehead and his arm had been hurting. He was a little out of breath but he had been teaching mackenzie the tire swing. He sat down next to Peter and nodded. " I have faith in you son. I dont know you well but you seem like a good kid. My daughter speaks highly of you." Daniel's chest was starting to hurt now. like an elephant was sitting on it. He didnt want to say anything and ruin the good mood. Besides he rarely got to see his grandaughter. He sat with Peter and watched Mackenzie use the tire swing over and over.
Loika Faelith


Subject: Re: circle of life (R) Sun May 12, 2013 9:38 pm

---

Loika was enjoying sunning her pale skin. Somehow no matter how much sun she got her skin always stayed porclin white. She had been laying on her belly to get some sun on her back. Leah made a joke that if she did that Peter would just stare at her cute little butt. She giggled and pretended to ignore that tidbit.

She was starting to doze off when she heard Leah say something about her dad. She sounded worried. " Lula, your father doesnt look so good. We better go check on him." She sat up and looked over her shoulder at her father sitting with Peter across the pond. Leah was right something didnt seem right. She turned over and stood up. " Peter i think something is wrong with daddy!"
Peter Jackson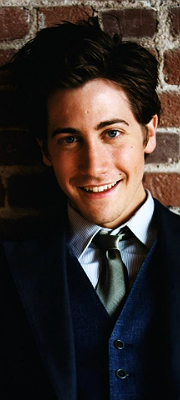 Subject: Re: circle of life (R) Mon May 27, 2013 7:54 pm

---

Peter heard Loika talking to him and mentioning something about her father.Peter looked up and noticed that he was rubbing his chest, he was sweating and he was not in a shape he appeared when he was just with him couple months ago. When the entire world was crumbling at their feet and Peter agreed to die in place of Loika just to save them. Peter remembered the day Daniel was in a top shape. What was happening to him now? Was he alright? "Hey, Mr. Faelith are you ok?" asked Peter, putting down his journal and dropping his pen as he stood up and looked at the man who just gave Peter his blessings.
Daniel Faelith


Subject: Re: circle of life (R) Mon May 27, 2013 8:18 pm

---

Daniel groaned and saw his grandaughter glancing in their direction. He didnt want to frighten or upset her. Or leah... or Loika. But he knew what was happening. " Peter... im having...what i believe... to be a heart attack" He struggled to stand up but he was so out of breath. " Call 911 and have Leah... take Mackenzie in the house."
Sponsored content

Subject: Re: circle of life (R)

---